Get to know the magic world of calligraphy
This calligraphy course is intended for everyone who wishes to master the art of penmanship and learn an interesting new skill. The duration of one lesson is 90 minutes and the entire calligraphy course consists of 4 lessons which is more than enough to learn many new things each week and revise the previously acquired skills.
There is a new calligraphy course in Belgrade and with the help of this course everyone who wishes to learn the art of calligraphy will master this skill in a very short period of time.
Calligraphy is an extremely interesting mixture of literature and fine (visual) arts and you have an opportunity to get to know the most interesting techniques of penmanship while enjoying the positive atmosphere within our course. This course is intended for all of the young people and other adults who are interested in art as a hobby, source of fun and relaxation.
Also, one of the goals of this course, as well as other courses within Beo Art House, is to help our attendees develop their creativity, imagination and to form their own unique style.
Why should you attend the Beo Art House calligraphy course?
If you are interested in calligraphy, but you are not sure if this course is the right choice for you, here are a few reasons why the Beo Art House calligraphy course is the ideal choice:
       

Calligraphy is relaxing

       

You will discover your artistic side

       

Because calligraphy explores a wide range of creativity

       

Calligraphy will always inspire you to give a 100% (to do your best)

       

Professional educators of Beo Art House will help you through each step of the learning process

       

The knowledge of calligraphy techniques could become a source of extra earnings if you wish to
Regardless of your previous experience in visual and fine arts, this calligraphy course is available to everyone who wishes to get creatively and spiritually enlightened through this art form.****
You will have an opportunity to learn the basics of calligraphy, attend the practical writing lessons and finally you will be ready to create your own piece of art.
The history of calligraphy
Calligraphy originates from the Far East, and the masters of the art of calligraphy are Persians, Islamic as well as Western calligraphers.
From the beginning of literacy calligraphers attempted to make letters more beautiful and make them suitable for their main use- to record information.
In the Serbian language phonetic script is based on the rule that a single phonemic sound is written as a single letter. Both Cyrillic and Latin alphabets are used in Serbian language and the monasteries are mostly credited for the development of calligraphy. The educated monks transcribed old manuscripts using the Cyrillic alphabet which was inspired by the Greek uncial script (from the Roman Empire era).
Contemporary calligraphy is defined as the art of giving form to signs in an expressive, harmonious, and skillful manner and is used for the creation of font designs, greeting cards, event invitations, diplomas (certificates), and various documents.
Calligraphy is written on parchment, papyrus and paper and many different tools are used for calligraphy writing – brushes, markers, quills (reed, bamboo, bird feathers) and special felt-tip pens.
Calligraphy – Equipment (tools) se use
All of the required material and equipment will be provided for you and they are included in the course price, the elementary calligraphy set includes:
       

A calligraphy pen (with different widths depending on the text size, paper you use etc.)

       

A pencil (sharpened or not)

       

A brush

       

Calligraphy papers
Sometimes a very sharp pencil or a steel brush is used for decorative purposes. High quality papers we use are a good substitute for parchment and velum.
Helpful directions, words of encouragement and praise will always be given to our attendees, and you will find that the Beo Art House class space is inspiring and artistic.
Each person has their own unique writing style, but we will help you develop writing and memory skills by practicing.
Sign up for our calligraphy course and maybe you will become one of the best or the absolute best calligrapher in Serbia.
Beo Art House is expecting you – welcome!
PRICE
6000 RSD
The Calligraphy course package includes 4 arrivals of 90 minutes each.
Material provided
The calligraphy course is held on Mondays, Tuesdays, Wednesdays and Thursdays from 18:00 to 21:00h and on Saturdays from 16:00h to 19:00h.
The course lasts 6 hours (4 classes of 90 minutes).
All of the material is included in the course price.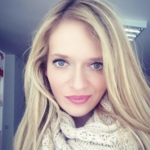 Tijana Dobrić Gaćić
PAINTING AND DRAWING, CALLIGRAPHY, ICONOGRAPHY
The mind behind the BAH hobby center and an educator. I am a graphic designer and I'm currently studying painting at the Faculty of Contemporary Arts and I'm coming closer to making my dreams come true. Through many years of working with children and adults I've discovered and developed a lot of love towards my work, which is not only love of painting and art, but also an ideal combination of work, hobbies and my life's calling.
BAH is my baby, it was created thanks to the love and support which was given to me by my loved ones, especially my husband, who is becoming everything I've ever dreamed about, and sometimes it seems like he will surpass my dreams and expectations.
Jelena Matijašević
PAINTING AND DRAWING, CALIGRAPHY
Graduated artist from 2021 at the Faculty of Contemporary Arts, she became part of the master class of fine arts. Jelena began her artistic education at the School of Design in Belgrade, later studied photography at the Faculty of Applied Arts for two years, after which she switched to painting studies within the Faculty of Contemporary Arts. She has exhibited her works in eleven collective exhibitions and one solo exhibition. She won the "Dubravko Milanović" award for the best sculpture in 2015/2016. In November 2021 she took part in the Festival of Light in Oulu, Finland. Her work is currently based on the study of microscopic images of living organisms and the organic form that she is transforming into spatial installations.
Packages for attendees
Choose the right package for you!
| Type of class | Price RSD | Details |
| --- | --- | --- |
| 4 classes | 6000 RSD | This applies to 4 weeks from the first paid lesson, unless we make a different arrangement |
| Seniors | 6000 | |
| One lesson | 2000 | |
| | | |
| | | |
| | | |
Contact us
Sign up for the calligraphy course